0% Alcohol

Rethink the way you drink!

No Hangover

Feel good inside and out!

No Compromise

Familiar flavours you know and love!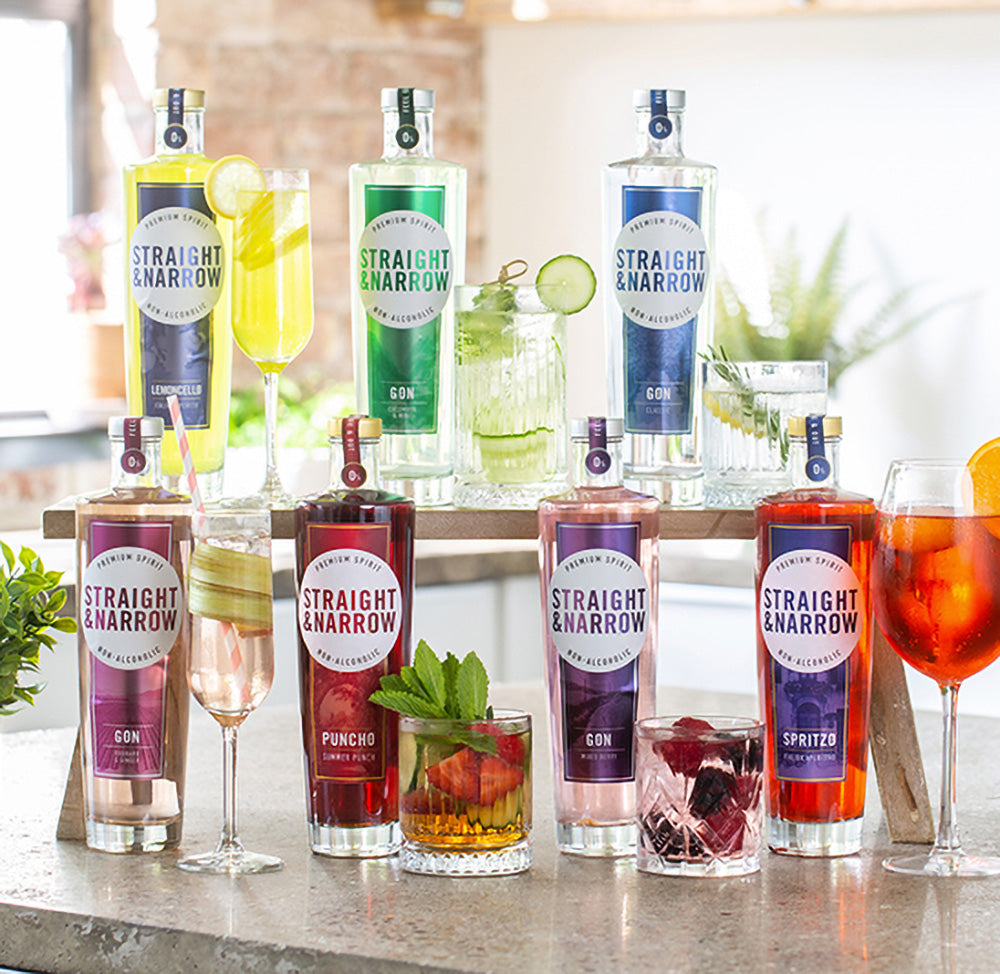 Taking the 'pissed' out of drinking
Rethink the way you drink with Straight and Narrow. 0% ready to drink spirits in familiar flavours you'll love!

Natural flavours, vegan friendly and lower calorie than the alcoholic alternative. Enjoy Straight & Narrow guilt free!
SHOP NOW
Kiss goodbye to hangovers

Amazing tasting 0% non alcoholic spirits from Gon and Tonic to Lemoncello and Spritzo. We have a flavour everyone will love.


Shop now

Stock our drinks

If you are interested in stocking our delicious 0% alcohol drinks get in touch.

Get in touch
Enjoy your favourite flavours with zero hangovers!
Doesn't cost a fortune

Love the taste, Lemonchello and Spritzo are my summer go to for a refreshing drink while pregnant. Will buy again

- Charlie

Driver friendly gin and tonic

Tastes amazing and I love the idea of still going out with friends, for a drink, without the alcohol. I love being able to enjoy a guilt free, low calorie and driver friendly gin and tonic!

- Adela

What's not to love

Absolutely loving the Puncho and Lemonade, tastes just like the Pimms!

- Grace